We need to talk about the beefcake that is known as Anthony Rizzo. It needs to happen right now.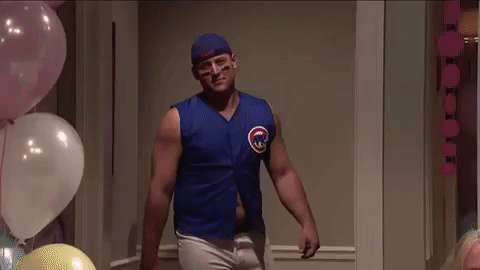 Yes, we all saw him on Saturday Night Live. He was glorious and deserves an Emmy as a guest star. Those short shorts sealed the deal for his Emmy win.
Not to mention his performance below of him rubbing his belly and promising a triple play.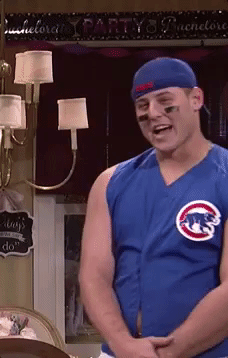 There is something incredibly sexy about this beefy, shy guy.
I'm also not going to talk about the crazy, wet dreams I have had as the ball that he stuffs into his back pocket as he recorded the final out of the Cubs World Series win.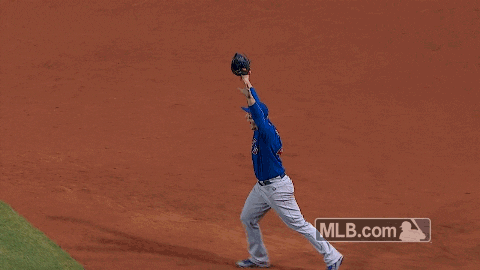 I am going to say something that may not sit well with others. Are you ready?
Anthony Rizzo is the hottest guy on the Chicago Cubs. There… I said it. He is wayyyyy hotter than Kris Bryant. I know that this may piss some people off in Cubslandia but I don't care.
He's best friends with Kris Bryant, as you can see below.
He's also an adorable little kid who is WAY too excited to win the World Series.
In my dreams… this is not whipped cream.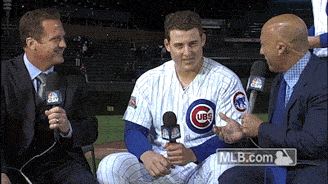 You should now worship at the alter that is Anthony Rizzo. I called dibs like decades ago.