Hey hombres. Thinking of taking advantage of this chill weather to have a Tinder/Grindr/Scruff/Criagslist date come over to cuddle and watch some Netflix? Well here is a list of movie that are leaving in November so hurry up and invite that bro over now and make a move.
Some highlights of what is leaving…
The Addams Family
This is a good movie that is funny but can still get both of you in the mood for some casual HJ's Halloween.
Can't Hardly Wait
RomComs always get guys horny. Plus… there is SO MUCH NOSTALGIA! You can talk about your first time with a guy and I am sure he will not want to wait to get in your pants and role play that scenario… unless your first time was being an altar boy then… I'd skip this.
E.T.: The Extra-Terrestrial
E.T.'s finger kind of looks like a boner. Plus, young Drew Barrymore before she was all coked out. Can't go wrong cuddling to this movie.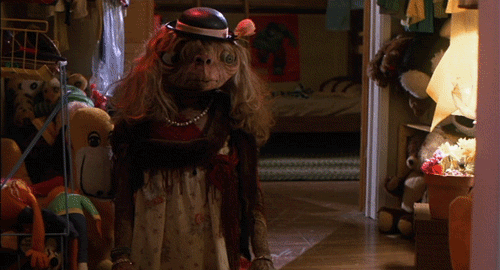 Deliverance & Fatal Attraction
I'd avoid watching this with your date. Unless you have been looking for a way to call it off hanging with the guy and don't really know how. Then I HIGHLY SUGGEST watching this together and randomly say "Oh that's a fun idea" during key parts of the movie.
Legally Blonde & Legally Blonde 2: Red, White & Blonde
If you are both theater gays you can sit there, quote the movie and talk about the musical version before starting to hook up… then realize that you're both bottoms, so you get on Grindr and look for a third. Either way you are going to have an amazing night.
Major League
FUCK! YES!
If you want to impress that MascBro you met on Scruff throw this movie on. It's before Charlie Sheen went batshit crazy and features Charlie Sheen playing a baseball player that batshit crazy. Hilarity ensues. If you haven't seen this movie I highly suggest NOT watching it for Netflix and chill because you are gunna want to laugh and enjoy this one.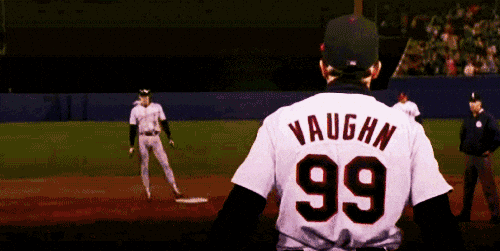 Scream 2
I mean… it's a classic. Not as good as the first one but still a good horror flick. Chances are you have both seen the movie and it will be the easiest one to watch then get in his pants because you know exactly what happens in the end. This is probably your best option for Netflix & Chill.
Varsity Blues
You'll talk about all the hot guys on the football team you wanted to bang in high school. You'll also start talking about and rating how hot all the guys are in the movie. When the time is right bust out the Tweeter endzone dance for your chill partner. I am sure he will not be disappointed.
What is your go to movie to watch for Netflix and Chill? Let us know in the comments.
Nov. 1
The Addams Family
Almost Famous
Angel Heart
Barnyard
Bratz: The Movie
The 'Burbs
Can't Hardly Wait
Chuck, seasons one through five
The Core
Deliverance
E.T.: The Extra-Terrestrial
Echelon Conspiracy
Eight Crazy Nights
Empire State
Equilibrium
Escape to Witch Mountain
The Family Man
Fatal Attraction
Fresh
Get Rich or Die Tryin'
The Holiday
Into the Wild
Kanagroo Jack
Legally Blonde
Legally Blonde 2: Red, White & Blonde
Major League
Mansfield Park
Meet Joe Black
Mel Brooks: Make a Noise
Open Season
Open Season 2
Open Season 3
Patton Oswalt: My Weakness Is Strong
Powerpuff Girls, seasons one through six
Rounders
Scream 2
Sex: My British Job
Shameless, series one through 10
Sky Captain and the World of Tomorrow
Something's Gotta Give
The SpongeBob SquarePants Movie
Spy Game
The Sum of All Fears
Total Drama World Tour
Underground: The Julian Assange Story
Urban Cowboy
Varsity Blues
What Women Want
Nov. 2
The English Teacher
Nov. 4
Gigli
Nov. 5
The Homesman
Nov. 11
Quartet
Nov. 14
Seal Team 8: Behind Enemy Lines
Nov. 15
Naked Among Wolves
Nov. 16
The American
Let's Go to Prison
Nov. 22
Tracers
Nov. 23
The Boxtrolls
Scenic Route
Ultimate Spider-Man: Web Warriors
Nov. 24
The Boondocks, seasons one through four
Chowder, seasons one through three
Courage the Cowardly Dog, seasons one through four
Uncle Grandpa, season one
Nov. 25
Robin Hood
Nov. 30
Stuck in
Love
xXx