Poor Donique. Last night he was voted off of Logo's dating trainwreck show Finding Prince Charming. I was actually really sad to see him go even though I never thought he would last until this episode.
He was one of the only guys who came off as authentic last night.
While Sam was having his epic meltdown in the house we were treated to this AMAZING moment that needs to live on in GIF form for the rest of time.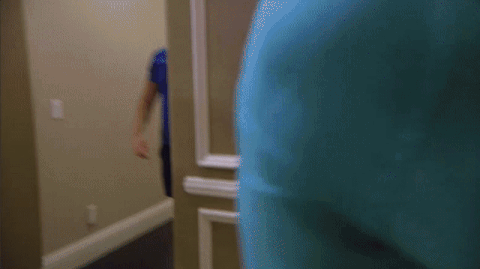 This may be the most memorable image of this entire season!
I don't care that this adorable little nugget has been single for 11 years… After last nights episode somebody better have swept him up off his feet, got him a big ol' glass of Pinot Grigio and taken him to poundtown.